More convenience, attention and possibilities during EMDR
EMDR Kit designs EMDR equipment for EMDR therapists to help them during EMDR therapy. Our goal is to enable therapists to get the most out of the EMDR sessions while physically relieving the body. We do this based on the latest insights into EMDR. We offer both wireless models and our classic model that is controlled with a controller. Both models give access to visual, tactile and auditory stimuli when purchased as a complete set.
A lot of research is being done on EMDR. Both about how to implement EMDR and why it works. This affects what our users expect from our equipment. That's why we try to continuously improve our products where possible, so that our users can work based on the latest insights. We also try to provide great customer service. We always respond to inquiries within one business day and are committed to resolving any issues to the best of our ability.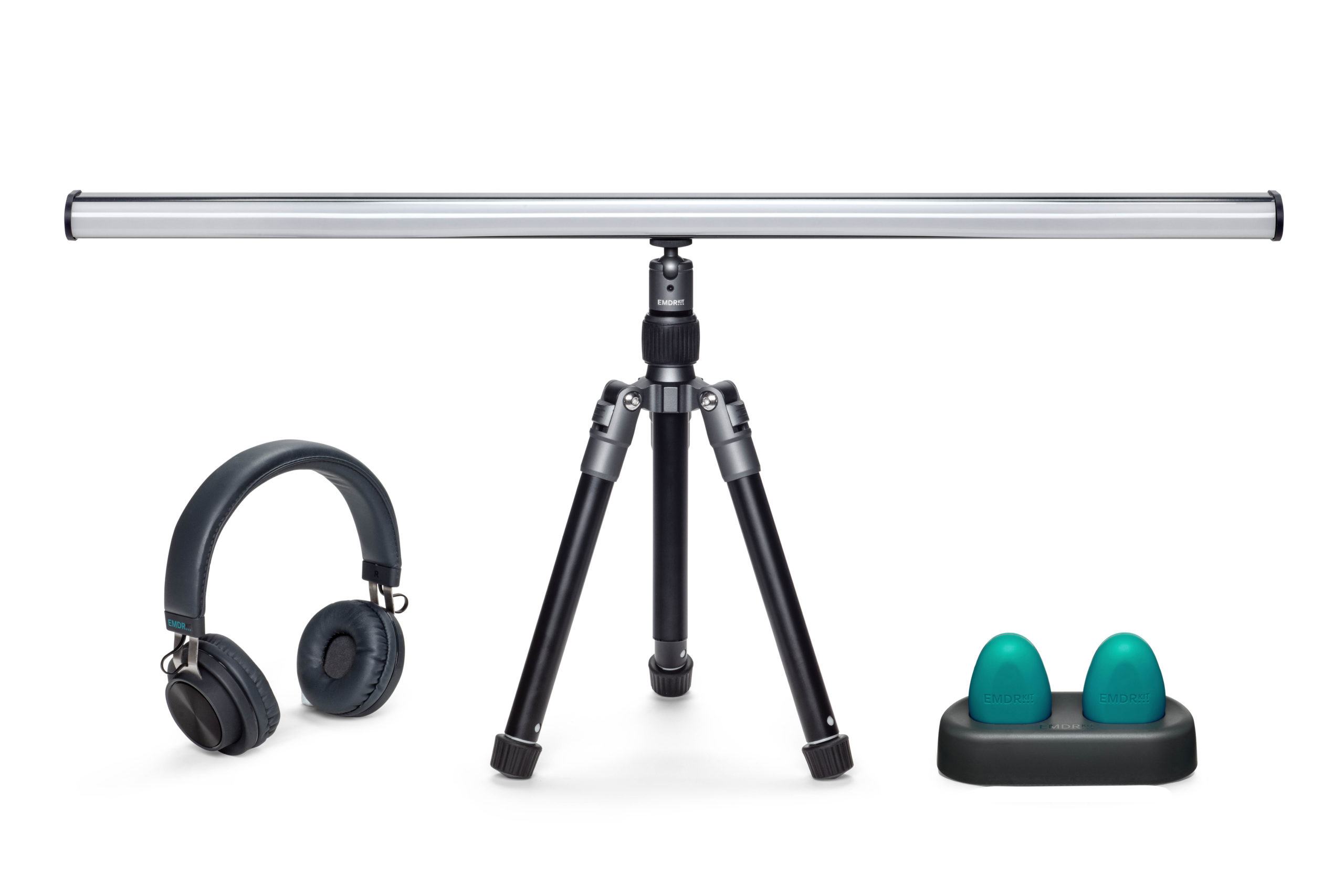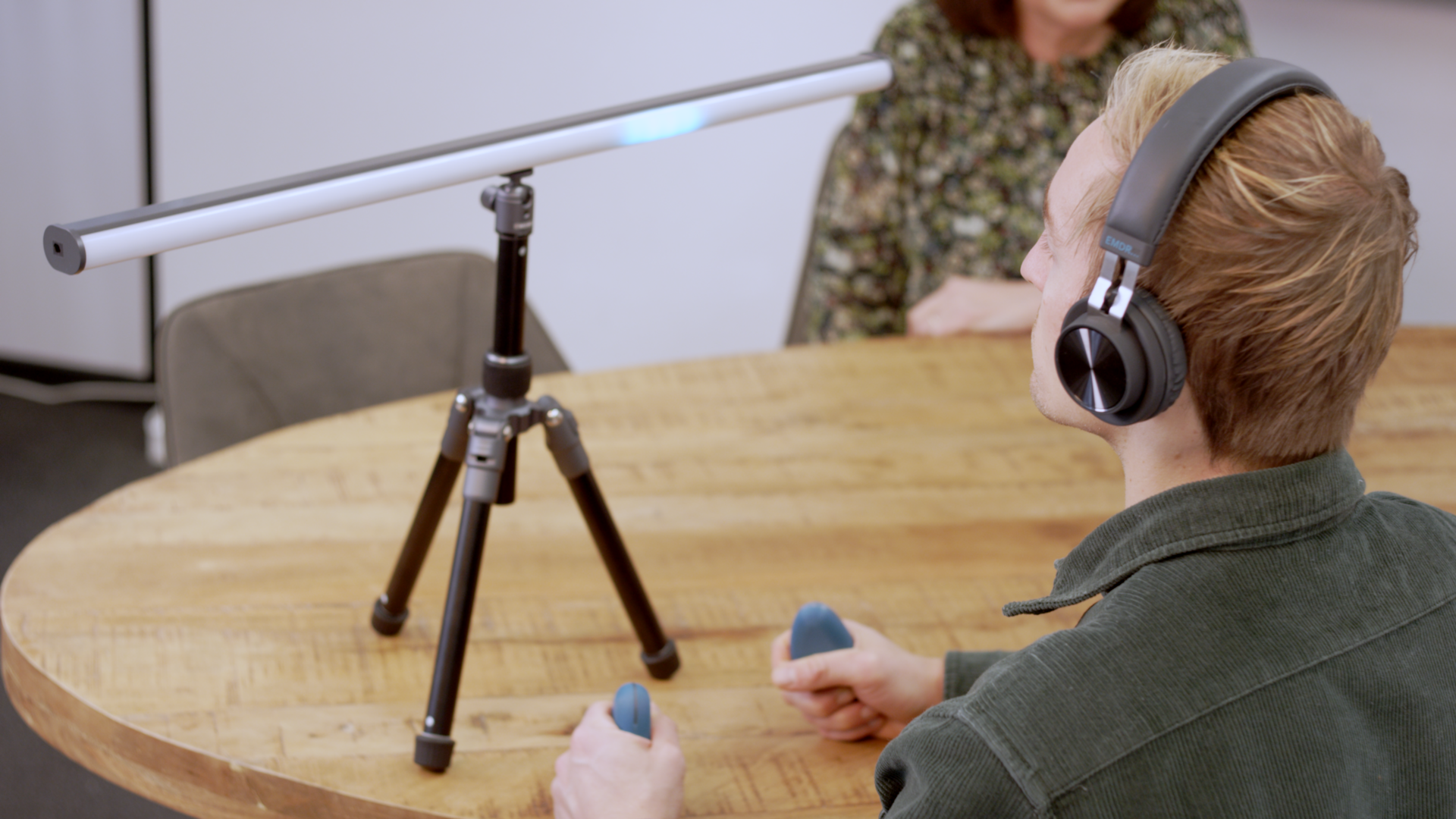 The EMDR Kit Wireless is the most modern EMDR equipment, both in terms of appearance and functions. The components can be controlled easily and completely wirelessly via an app. The Light Tube, Pulsators and Headphone can be individually adjusted.
The EMDR Kit Classic can be controlled with a wired controller. It is also easy to transport because the set is collapsible. The EMDR Kit Classic offers all functions to support the EMDR therapist during EMDR therapy.




See all our models on the EMDR Kit website.